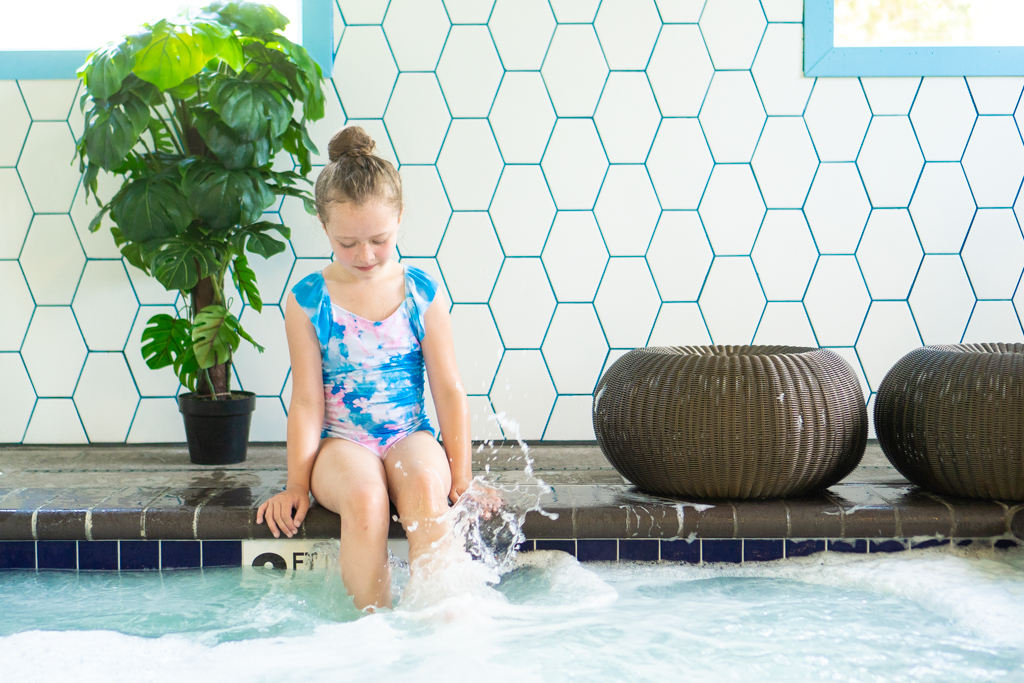 During your stay at River Inn at Seaside be sure to reserve a time slot for our state of the art indoor, heated saltwater pool and spa. Saltwater pools have many health benefits that we are happy to offer to our guests.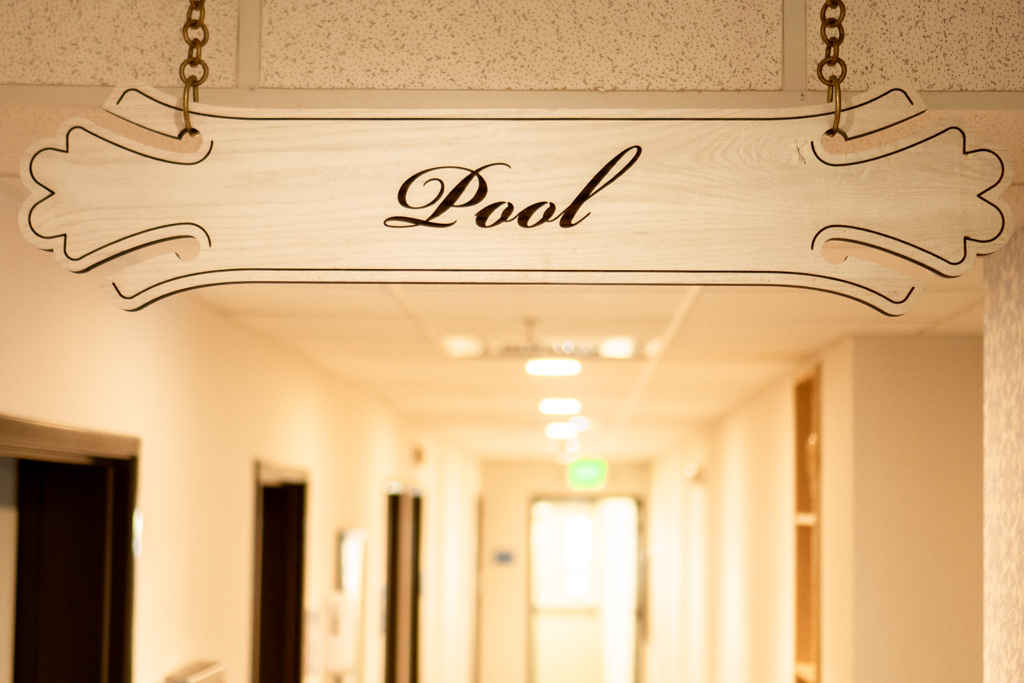 Our pool is located on the ground floor of River Inn, just down the hall from the lobby. It is open 7:00 am - 10:00 pm. Our guests can reserve a 30-minute slot each day of your stay to adhere to the current phase of COVID-19 restrictions. This is a perfect activity for the whole family, and because it's indoors, can be enjoyed no matter what time of year you visit.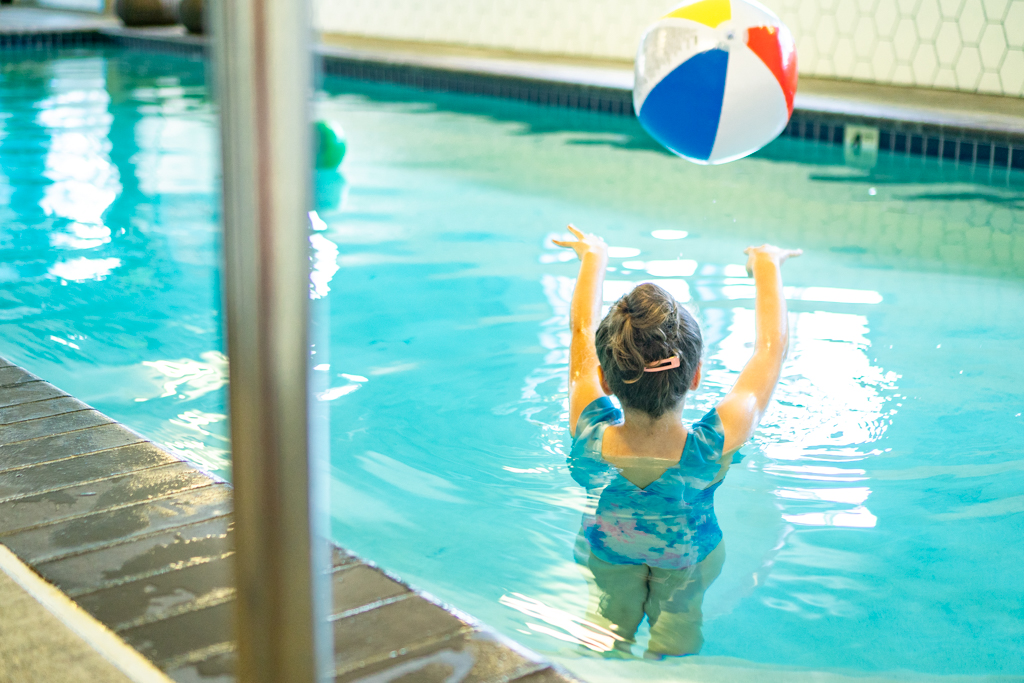 Saltwater pools naturally contain bromide, a mineral which has anti-inflammatory properties, allowing your joints and muscles to relax quickly. A lot less chlorine is needed due to the salt water, making it much gentler on the skin and eyes than a regular pool, and allowing for more fun to be had.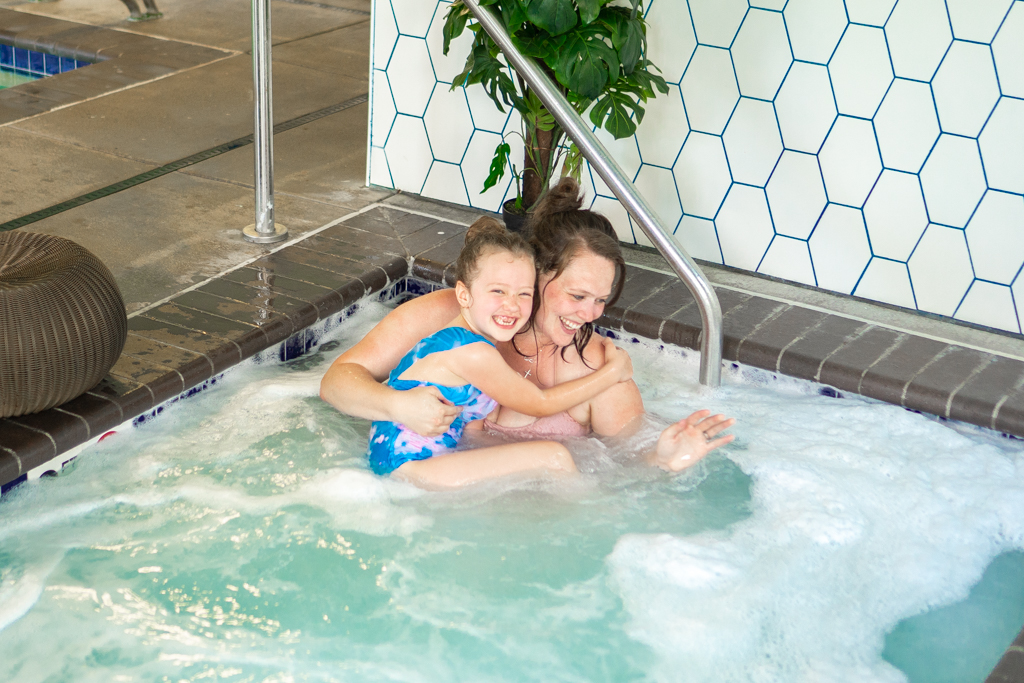 For the convenience of our guests, our pool offers a restroom across the hall, a shower by the pool, pool toys available to play with, ADA accessible chairs for both the pool and spa, and towels are also ready for use at the pool.