Come on in, to River Inn at Seaside to explore all the best of what Seaside has to offer. Start your day with our packaged complimentary breakfast to-go style. So your family doesn't miss a beat on their way to fun!
Many of us have a favorite childhood memory of Seaside, what's yours?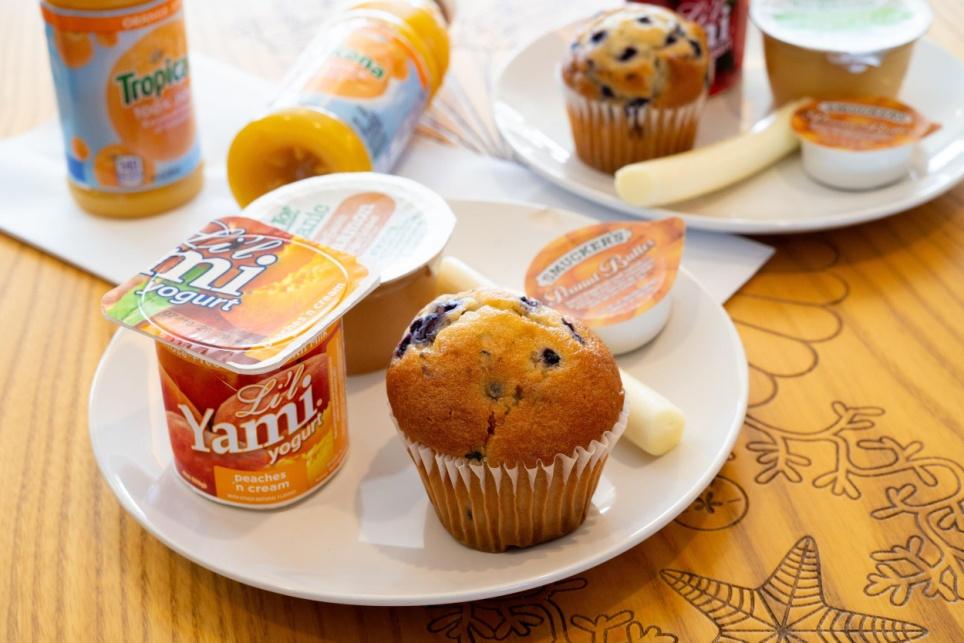 Our complimentary breakfast buffet is temporarily closed following state guidelines, but rest assured we will return to our dine-in-first-meal-of-the-day tradition as soon as county-wide policies allow. In the meantime, River Inn at Seaside is providing guests with a tasty mobile meal to start their day whether on-the-go or to enjoy in the comfort of their room.
This mobile breakfast comes complete with juice, a muffin and fresh fruit, as well as several other varied items intended to provide a quick, satisfying meal.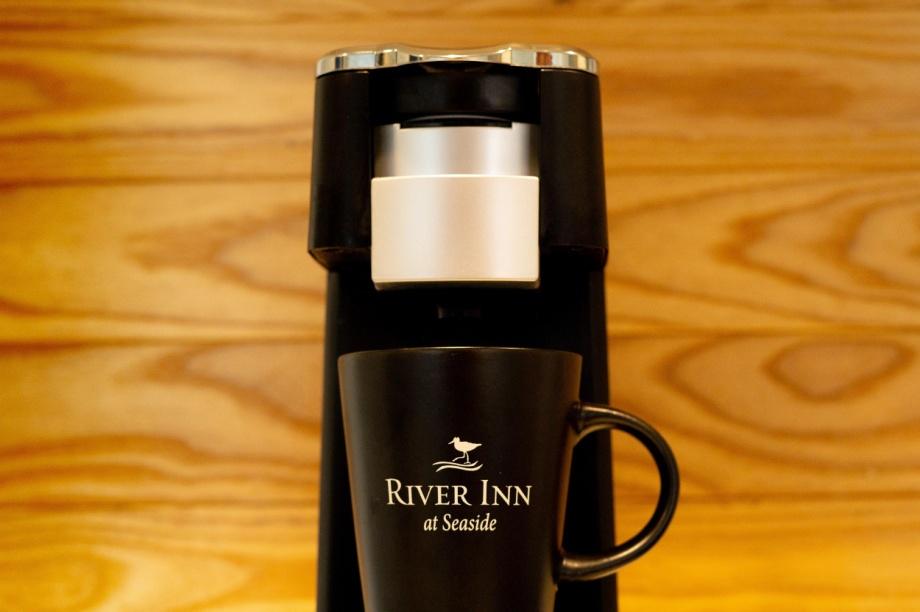 Every guest room is equipped with a Keurig coffee maker, along with pods offering a variety of regular and decaf options. River Inn at Seaside coffee mugs are available for purchase in the lobby as a souvenir from your trip to Seaside.